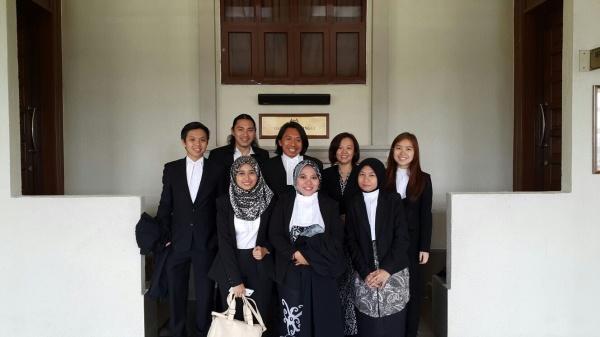 Jan 27, 2016, Kuala Lumpur – After 33 days of trial, the Public Prosecutor dropped its original charges against Yazid Sufaat and Hilmi Hasim. The charges were for promoting the commission of terrorist acts (maximum punishment: 30 years) and being members of a terrorist group (maximum punishment: life).
The decision to drop the charges came after the cross-examination of the prosecution's star witness, Mohamad Razin Sharhan Mustapha Kamal, by counsel for Yazid and Hilmi, Amer Hamzah Arshad. Razin's evidence was exculpatory of the accused persons.
The defence then made a representation that the charges be dropped. The prosecution agreed.
Instead, an alternative charge of omitting to give information relating to terrorist acts under section 130M of the Penal Code was preferred against Yazid and Hilmi. The offence is punishable by imprisonment of up to 7 years.
Yazid and Hilmi pleaded guilty to the alternative charge.
After mitigation, the High Court Judge Dato' Mohd Azman Husin sentenced them to 7 years from the date of their arrests. Read more →