The National Human Rights Society (Hakam) has called for the government to answer questions posed by a local daily on the alleged cover-up of human trafficking activities in the Wang Kelian camp in Perlis.
In a statement released today, Hakam president Ambiga Sreenevasan raised a few points that the government must answer to put the matter to rest.
"Why had the initial discovery of these death camps been kept a secret? Who gave the orders to sanitise and destroy the crime scene, and why?
"Why were the Perlis police, who knew the existence of these jungle camps, not held accountable for ignoring these victims?" she asked.
Ambiga further urged the government to provide full disclosure into another camp in Bukit Genting Perah, the status of the suspects arrested during the snatch and grab mission there, as well as the follow-up action on the report on the Bukit Wang Burma death camps.
Earlier today, English daily the New Straits Times (NST) ran a report headlined "Was there a cover-up in Wang Kelian?" which referred to the discovery of mass graves of human trafficking victims in Wang Kelian in 2015.
Its extensive report alleged of a subsequent cover-up by destroying evidence, as well as redacting reports and other documents in the course of the investigation.
On May 1, 2015, Malaysian authorities were alerted to the human trafficking camps and mass graves by their Thai counterparts.
They checked the Malaysian side of the border, and discovered 139 graves on May 24, together with some two dozen similar-looking squalid camps, as reported by NST.
Hakam called upon the Human Rights Commission of Malaysia (Suhakam) to inquire into NST's investigative report by NST.
Meanwhile, DAP's Bukit Mertajam MP Steven Sim, in a separate statement, said that the report has reinforced an "open secret" of the involvement of syndicates in the matter, as previously highlighted by international reports, local NGOs and opposition lawmakers, including himself.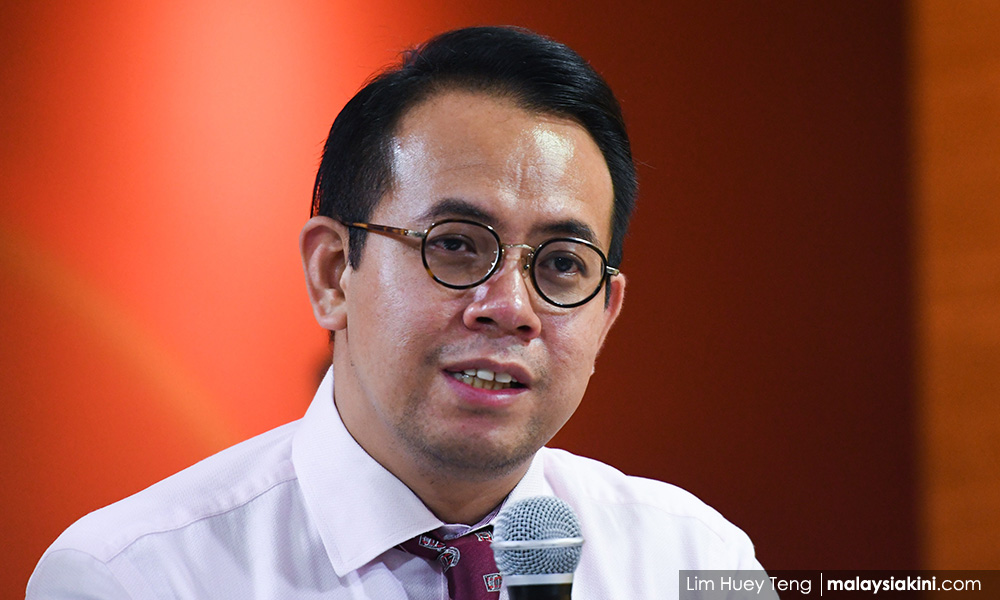 He said the government's inaction on the matter has allowed the situation to degenerate into the current horrible state.
"Nothing short of a Royal Commission of Inquiry (RCI) is sufficient at this point.
"It is not as if there were no investigations before this. On 20 March 2017, the home minister (Ahmad Zahid Hamidi), when replying to my question in Parliament, said that all 12 policemen detained under anti-trafficking laws in relation to the discovery of the Wang Kelian migrant death camp at the Malaysia-Thai border were released due to lack of strong evidence against them.
"While I do not want to jump the gun on these officials, it is clear that such death camps, with almost 200 graves discovered and known to locals in the surrounding areas, cannot exist outside the knowledge of those in authorities.
"In the end, only three foreigners were sentenced in relation to Wang Kelian.
"If a royal commission of inquiry can be established to investigate forex loses over 25 years ago, surely it is more critical to have an RCI on immigration, a current and pressing issue on our border security, with grave implications on human lives and our Malaysian society."